Giant Multicolored Squirrels Caught on Camera.
A unique giant multicolored squirrels were caught on camera in India. The photographer captured the creature known as the Malabar giant squirrel. The photograph of this multi-colored creature has been found all over the internet after it was first released on social media.
The 39-year-old Kaushik Vijayan captured the giant in its natural habitat deep in the Indian forest. This squirrel is outstanding due to its size and color. Hence, it has become an internet sensation ever since its photograph was released.
According to the photographer, Vijayan in a comment recorded by SWNS, the sight of this unique creature entertained his eyes. Additionally, he said, that the creature got him fascinated, and his excited to have its beautiful image on his camera.
Kaushik Vijayan works in Saudi Arabia in the finance department. He said that the presence of the amazing giant squirrel got both him and his friends bewildered because it is one of its kind.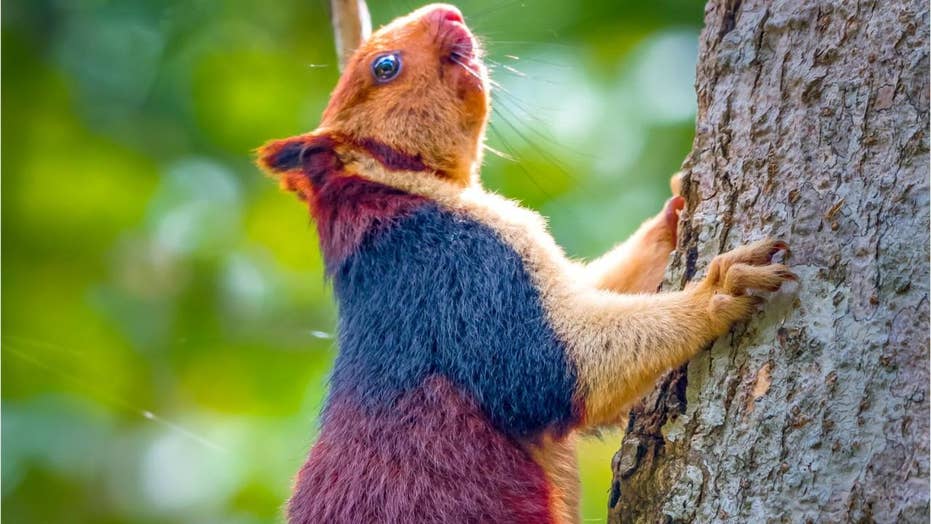 Again, he added that it was after the photograph was shared on social media that friends and followers recognized it as the Malabar Giant Squirrel. Its appearance got them amazed. And until that time, i have neither seen nor heard of a squirrel like that.
The giant creature also called the Indian squirrel measures approximately 36 inches from head to tail. It is two times the size of the eastern grey squirrel found in the U.S.
This photograph as generated lots of likes and comments on social media. According to Vijayan, he feels encouraged and more passionate about his profession. Several responses and comments from people concerning the beauty giant make him excited and always eager to do it again.
The Malabar giant squirrel grows up 36 inches long and can jump into the air up to 20 feet, without difficulty flying from tree to tree. Whereas, the eastern gray squirrel commonly found in America measures approximately 20 inches from head to tail and weighs between 14 to 21 ounces.
Also read: